PRIVATE DINING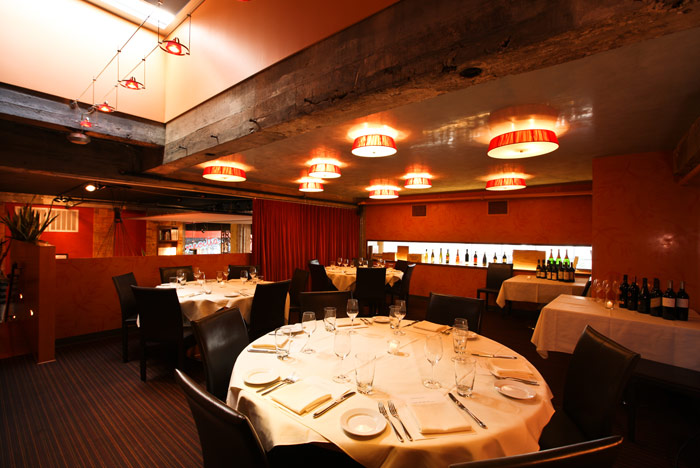 Holiday and special event private dining opportunities are always fun at Extra Virgin and Michael Smith. Extra Virgin has several private dining options private dining at michael smith restaurantappropriate for different sized groups.
Small, discreet private dinners are served in the wine room. This intimate, very private room seats 6 to 8.
Larger parties are best accommodated in our upstairs private room, seating up to 30 guests. This larger capacity private room is supplemented with AV capability and a 50 in Plasma TV/Display.
Larger parties that 30 can be accommodated in our "Gallery Space" a very trendy basement venue with hung art and specialty lighting. We can provide a selection of items from our regular menus, or help you customize your private dining event.
To book this event space, please contact us at 816.842.2202 or via email at nancy@michaelsmithkc.com.