We care for our community.
Dear friend of Extra Virgin,
More than 10 years ago, Chef Michael Smith took a chance on the Crossroads Arts District and opened a restaurant at 19th and Main. The next year came Extra Virgin, and in 2019, Farina was added to what is now a vibrant, exciting neighborhood and dining destination. Michael Smith Restaurant transitioned to a popular private dining and event space.  
But now, to follow the mandated stay-at-home order, we have closed our restaurants and event spaces until April 24 or when the order is lifted. Kansas City Mayor Quinton Lucas calls these days an "amazing challenge," but one that is necessary to flatten the curve of COVID-19. 
Our hearts are heavy for everyone in the restaurant and hospitality industries — these are our culinary brothers and sisters, our collaborators, our friends. Many patrons are asking how they can support these locally owned businesses during this critical time.  
What you can do:
Buy from Kansas City restaurants offering carry-out or delivery services at curbsidekc.com. 
Buy egift cards from restaurants now to be used later. Here's a link to ours at Extra Virgin; they're available in denominations from $10 – $100 and never expire.  
What we're doing: 
We're finding ways to serve those in critical need in our community. Yesterday we served nearly 200 meals at City Union Mission. And our year-round support of the NFL's KickHungerChallenge continues. This nonprofit supplies — through Harvesters — food for children in our community.
We're also doing what we do best: cooking. Michael is demonstrating easy, inexpensive dishes he's making at home. Follow the videos on Facebook and Instagram — you might learn some new techniques! 
We miss you and on behalf of everyone at Extra Virgin, we can't wait to serve you again.
In the meantime, please make good choices for you and your family to stay safe and healthy.
Chef Michael and Nancy Smith
HAPPY HOUR AT EXTRA VIRGIN
MONDAY – FRIDAY FROM 4 P.M. – 6 P.M.
Dine in only. Not valid on carryout. Enjoy lower priced tapas and $2 off all cocktails & wines by the glass.
KICK HUNGER CHALLENGE
Join our team in the fight against hunger by donating to the Kick Hunger Challenge! A portion of proceeds from our Poblano Mac & Cheese also helps #kickhunger.
Extra Virgin is a…
FULL TAPAS, WINE & COCKTAILS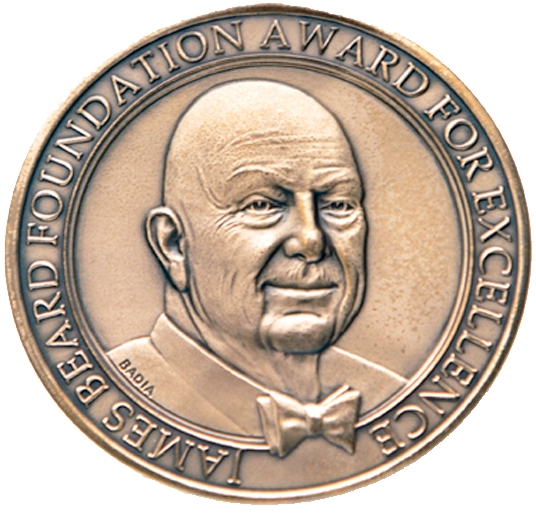 OUR STORY
MICHAEL SMITH
…His mother, a restaurant manager, familiarized him with the daily grind of the kitchen — from peeling potatoes and shrimp to cleaning bathrooms and washing dishes — as the family moved from town to town after Michael's birth in Gettysburg, South Dakota. After earning a degree in Psychology at the University of Southern Colorado, Michael began work at Chateau Pyrenees, a French restaurant in Denver, where he studied under Jean-Pierre Lelievre and, later Georges Mavrothalassitis. In 1985, he traveled to the South of France to cook and while in Nice and Cassis he discovered the traditional European approach of artisinal products made from the freshest local ingredients. Fueled by this resonating impression, Michael returned to Chicago in 1987 to work as Sous Chef at Charlie Trotter's. Not satisfied with his European training, he returned to Nice, France in 1989 to be the Executive Chef at L'Albion. Upon his return to Chicago in 1991, he worked as Co-Chef at Carlos' in Highland Park and then Executive Chef at Gordon until 1994.

STAY IN TOUCH
Subscribe today to stay in touch on events, specials, and more.
HOURS:
Monday – Thursday:
11:30am to 10:00pm
Friday:
11:30am to 11:00pm
Saturday:
5:00pm to 11:00pm
LOCATION:
Located downtown next to
Michael Smith restaurant.
1900 Main Street
Kansas City, MO 64108
Phone: (816) 842-2202
Fax: (816) 842-2206