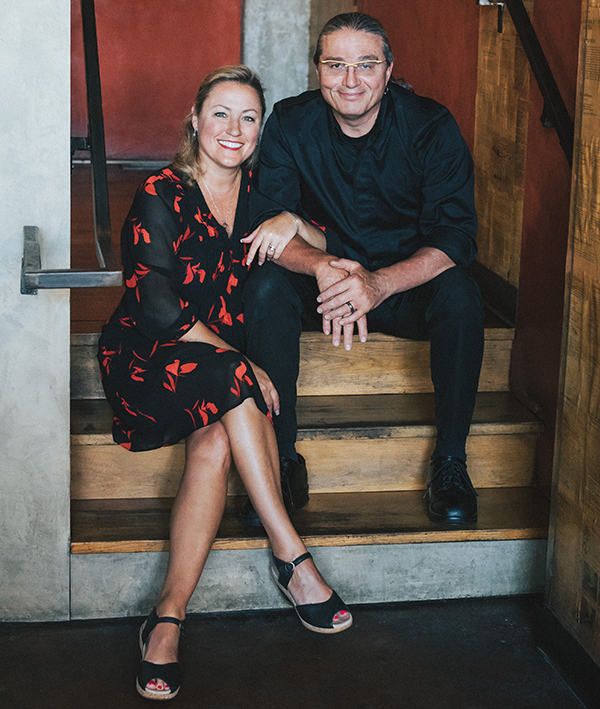 MICHAEL SMITH
…His mother, a restaurant manager, familiarized him with the daily grind of the kitchen — from peeling potatoes and shrimp to cleaning bathrooms and washing dishes — as the family moved from town to town after Michael's birth in Gettysburg, South Dakota. After earning a degree in Psychology at the University of Southern Colorado, Michael began work at Chateau Pyrenees, a French restaurant in Denver, where he studied under Jean-Pierre Lelievre and, later Georges Mavrothalassitis. In 1985, he traveled to the South of France to cook and while in Nice and Cassis he discovered the traditional European approach of artisinal products made from the freshest local ingredients. Fueled by this resonating impression, Michael returned to Chicago in 1987 to work as Sous Chef at Charlie Trotter's. Not satisfied with his European training, he returned to Nice, France in 1989 to be the Executive Chef at L'Albion. Upon his return to Chicago in 1991, he worked as Co-Chef at Carlos' in Highland Park and then Executive Chef at Gordon until 1994.
In 1994 Michael was recruited to be Executive Chef and Corporate Chef for Kansas City's The American Restaurant. Beginning there in 1994, Michael quickly breathed new life into both the menu and the image of the 25-year-old restaurant, which had suffered in the past from an intimidating and pretentious image. His fresh, simple, unfussy American fare, supported by the foundation of his extensive French training, won the trust and loyalty of local diners. In 1999 Michael won the James Beard Award for "Best Chef in the Midwest" a first for him and for Kansas City.
In June of 2002 Michael Smith co-founded the award winning bistro, Forty Sardines in Leawood, Kansas which was nominated for a James Beard Award for "best new restaurant" and won the James Beard Award for "best restaurant graphics" in 2002. Michael is also the owner of Tapas restaurant, Extra Virgin, and is a consultant in the highly successful fast casual concept, SPIN Pizza in Leawood, Kansas.
As an active member of the culinary community, Michael established a series of annual James Beard Foundation fundraising dinners, as well as developed local seminars and special events that featured celebrity chefs from all over the country. Michael and his recipes have been featured in numerous publications both locally and nationally including Gourmet, Bon Appetit, Wine Spectator and Robb Report. Having lent his face and name to a number of major ad campaigns, including those for Grey Poupon mustard, Vita-Prep Blenders, Kikkoman Products and the Wisconsin Milk Marketing Board, Michael continues to rank among the nation's most recognized and respected chefs.